Secure parking for the cyclist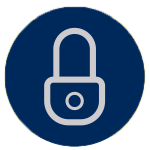 About
Yellowbike has designed Clamp-IT, a bicycle lock designed to eradicate bike theft. It is fitted to existing street furniture, operated via a user's mobile and is free to the cyclist. The unit is attached to standard bike stands, displays a sponsor's advertising area, and secures the user's bicycle with a large 12mm chain. We plan to bring the unit to market in November 2021 after accreditation and a period to prove its effectiveness.
Yellowbike's ambition is to eradicate bike theft in the UK, the incidence of which, according to the Department of Transport's own research documents, costs the UK economy an impressive £750 million each year.
This new facility has been developed by Solent Transport through Southampton City Council.