Secure parking for the cyclist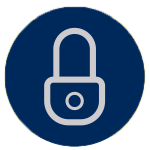 Frequently Asked Questions
Here you can find answers to Frequently Asked Questions
Q1 How do I register? 
Download the Clamp-IT app and click Register
Q2 What identification do I need to give?
Use your smart phone and provide your name, mobile number, email and postcode
Q3 Can I register on my mobile, laptop or iPad? 
You can only register through the Clamp-IT mobile app
Q4 How much does it cost to hire one of the units?
It costs nothing. These units are free to the user.
Q5 How do I find a stand to hire?
When you have registered, the locations that you can use are listed in the Maps section
Q6 What does a red LED mean?
A red LED means that the unit is out of order and will be repaired shortly.
Q7 And a green one? 
A green LED means that the unit is available for use as set out in How to use
Q8 Are all stands without a bike locked to them available for use? 
Yes you can use any unit/stand which is not in use except the green ones which are reserved for use by a specific community for use by their staff or students, e.g., hospitals or universities
Q9 If I have registered, why can't I access a green Clamp-IT lock?
Only those individuals that are invited to join a particular community by their Systems Administrator can use the green units. The Systems Administrator therefore has control over those that are given access. If access has been denied or not yet granted, and you believe you are part of that community, check with the Systems Administrator. ​
Q10 If my registration has been approved, why can I still not access a Clamp-IT unit?
Check your app is activated and the LED flashes green when phone is in close proximity to NFC icon.You might check that the mobile you are using is the same one that you used when you first completed your registration
Q11 What do I do if the chain does not go around my saddle post and through the rear wheel?
We regret that we will not be able to offer you the service that we intended. Please use the Contact us section so that we can try and make adjustments to our unit to fit your bike in future.
Q12 How am I supposed to close the shutter door on the chain?
Once the chain has been placed on the hook, push down the shutter door until you hear a 'click'. In line with How to use, the chain will then be securely locked. Try and pull the chain and see? If the chain has not been properly hooked on to the chain, the shutter door will not be allowed to lock.
Q13 How do I know that the shutter is shut properly?
The LED and the beeper will deactivate. Check your app which will confirm the unit is locked
Q14 How do I know that my hire period has started?
You can see if the LED is no longer flashing in line with How to use. You can also access your dashboard in the Log in page and see that the website indicates that your hire has started.
Q16 As it is free, can I leave my bike there for 2 weeks whilst I go away?
No, as set out in How to use, this facility is designed for short term use only. Those that have not removed their bikes for 72 hours may have them removed by the System Administrator.
Q17 What happens if I start the process then change my mind after accessing the lock?
Nothing. The process, clearly set out in How to use, is that the user must access the app before every use. The Clamp-IT process will always respect the registration of the last customer to apply to hire any stand. The system rests itself after 3 minutes if any customer changes their mind.
Q18 What happens if I cannot release my bike?
You should check that you are using the right identification as set out in How to use. Are you using the same phone as when you locked it? Are you trying to release the correct lock? If still unable to release the bike, contact the Call Centre and notify the System Administrator
Q19 Can I allow my friend to de-hire my bike? 
That must be for you to judge. In terms of How to use, we require the same mobile phone to be presented on any de-hire as when the stand was originally hired. Please see Terms and conditions.
Q20 What do I do if I lock my bike then lose my mobile – how do I release my bike?
You must contact the Call Centre and notify your System Administrator.
Q21 What do I do if my bike gets stolen?
You must contact the Call Centre, notify your System Administrator and report it to the Police.
Q22 How do I know that my hire period has ended?
In line with How to use, your period of hire will end when you present your mobile phone to the unit and enter your 5 digit code, thereby instructing the unit to release the chain.
Q23 What do I do if I wish to report a fault?
Go to the app and navigate to Contact Us where you can report a fault. Thank you for helping us. ​
Q24 What do I do if I find the chain off the hook and on the ground?
We ask users to return the chain to the hook after use so their fellow cyclists are not inconvenienced by a dirty chain. If this has happened to you please reach out via our contact page and let us know.
Q25 What do I do if my chain appears to be damaged?
Please do not use the lock. Please go to Contact us and tell us which unit is damaged.
Yellowbike policies
Vulnerability Disclosure Policy
The Yellow Bike Company Ltd takes security issues extremely seriously and welcomes feedback from security researchers in order to improve the security of its products and services. We operate a policy of coordinated disclosure for dealing with reports of security vulnerabilities and issues.
To privately report a suspected security issue to us, please send an email to info@yellowbike.biz giving as much detail as you can. We will respond to you within 3 days. If the suspected security issue is confirmed, we will then come back to you with an estimate of how long the issue will take to fix. We will also report to the IOC, Yellowbike's own disclosure team and the relevant customers. Once the fix is available, we will notify you and recognise your efforts on this page.
Whilst we encourage investigation of potential security vulnerabilities, we cannot condone any activities which might interfere with legitimate users or which might contravene applicable computer misuse and data protection legislation. For that reason, the following activities are prohibited:
Modification or destruction of data
Interruption or degradation of services, for example Denial of Service attacks
Disclosure of personal, proprietary or financial information
Thank You