Secure parking for the cyclist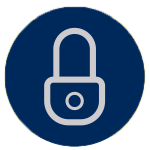 Cyclists
Clamp-IT has been designed for the cyclist – to keep your bicycle safe and prevent it being stolen by the opportunist thief. Clamp-IT is a simple lock, accessed by the cyclist's mobile and is free to the user.
The benefits to the cyclist are:
By 'Free insurance in the event of bike loss' Yellowbike means that it will pay £200 to any user whose bike is stolen when attached to a Clamp-IT lock. Yellowbike will only pay this sum if the Clamp-IT unit itself has been compromised.
Clamp-IT will become increasingly available throughout Southampton and Oxford at the outset. It will then be available in the South of England before it becomes available in the rest of the UK. If you would like to see Clamp-IT installed where you park your bike, or you would like to be advised when Clamp-IT reaches your town, please contact us.