Secure parking for the cyclist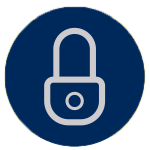 Purchasing a Clamp-IT unit
Clamp-IT has been designed to eradicate bike theft. It is intended to enable the cyclist to travel from home by bike wherever they choose to ride safe in the knowledge their bike will not be stolen.
To buy a Clamp-IT unit:
1. Identify if your proposed bike stands are suitable for Clamp-IT – details are here
2. Decide how you would like to pay: by credit card, by BACS or through a lease agreement over 3 years
3. Notify your interest to Yellowbike at contact us
4. Yellowbike will then issue an invoice via email to facilitate the different methods of payment. Terms and Conditions of Sale are set out here
5. Decide what information you would like on your sponsor's advertising area and complete details here
Please note that My Journey Hampshire and their team, and other similar My Journey teams throughout the UK, work with businesses to encourage cycling by regularly offering match funding to encourage cycling to work.