Secure parking for the cyclist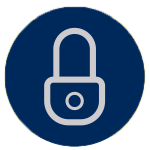 Business
Clamp-IT has been designed to eradicate bike theft. It is intended to enable the cyclist to travel from home by bike wherever they choose to ride and know that their bike will not be stolen.
Businesses can benefit from Clamp-IT in 2 ways:
Firstly, they can sponsor Clamp-IT units outside their retail premises or in town thereby providing name-recognition advertising for their brands.
Secondly, they can invest in a proven bike theft deterrent, enabling their staff to cycle to work without fear of having their bikes stolen whilst at work.
The benefits to business are:
Clamp-IT is a new facility which has been developed by Solent Transport through Southampton City Council. It will become increasingly available throughout the towns of Hampshire.
My Journey Hampshire and their team, run by Southampton City Council, work with businesses to encourage cycling and public transport recently offering £5,000 match funding to encourage cycling to work.
If you would like to see Clamp-IT installed either 1) at your business premises to encourage your staff to cycle to work or 2) close to your premises if you are a retailer and want your customers to know that your company values sustainability and the pursuit of net zero carbon, or 3) you would like to sponsor a few units in the Town Centre demonstrating your company's ethics whilst at the same time enjoying some name-recognition advertising, please let us know at info@clampit.co.uk.
Purchasing a Clamp-IT unit
To buy a Clamp-IT unit, you need to:
1. Identify suitable bike stands – details are here
2. Decide what information you would like on your sponsor's advertising area – details are here
3. Make a payment – we will issue an invoice via email with a link to payment for which the Terms and Conditions of Sale are set out here