Secure parking for the cyclist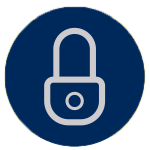 Cyclists
Clamp-IT has been designed for the cyclist – to keep your bicycle safe and prevent it being stolen. Clamp-IT is a simple lock, accessed by the cyclist's mobile and is free to the user.
The benefits to the cyclist are:
Clamp-IT is a new facility which has been developed by Solent Transport through Southampton City Council. It will become increasingly available throughout the towns of Hampshire at the outset. If you would like to see Clamp-IT installed where you park your bike, please let us know at info@clampit.co.uk.