Secure parking for the cyclist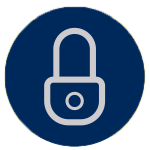 Maintenance
Maintenance
Annual maintenance of the Clamp-IT lock, together with the software licensing agreement, will be paid for at the outset and renewed annually.
Maintenance of the Clamp-IT lock means 1) that the unit will be replaced in 10 days by Yellowbike free of charge if it is found to be faulty and 2) that the unit will be checked as fit for purpose on a regular basis.
Yellowbike maintains its own record of use for each unit. If any Clamp-It lock is not used on a regular basis, Yellowbike will know about it and investigate to check it is in good working order.
End User Licensing Agreement
Yellowbike will require every buyer of its Clamp-It lock to sign an end-user licensing agreement and pay an annual charge which will provide its rights to use the software as well as its entitlement to Yellowbike's maintenance and servicing programme.
No Clamp-IT locks can remain in place without an End User licensing Agreement signed by the customer.
Warranty
Yellowbike will offer a warranty against faulty manufacture, faulty materials, normal breakages, wear and tear for the period of the maintenance contract. This warranty excludes all damage due to vandalism since this is an issue Yellowbike cannot control, and therefore should not warrant against.