Secure parking for the cyclist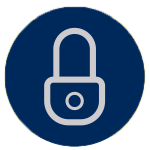 Sponsor's Advertising Area
You will have noticed that on the front and back of every Clamp-IT unit there is a space sized 215mm x 85mm for the buyer of the unit to design their own advertisement.
We provide 2 options, all at no extra cost:
1. Simple, clean and easy.
It looks like this – you decide on one colour. You provide your logo. The message is 'Helping Hampshire get better air'. If you choose this option, please advise which County the bike stands are located in.
2. You design it.
It looks like whatever you want. Please use this software and sent it, together with the number of units you have ordered, to info@yellowbike.biz
Artwork Templates
It's easy to send us your artwork.
Use any of these templates to help you get the best from your artwork when you submit your advertising space signage designs to us. Our templates are in a range of formats and easy to use.
Please select one of the download file types below. Once you have added your chosen artwork please send it to us using the form below. Alternativelty if you would prefer us to simply add your logo, please send a print quality version to us also using the form below.