Secure parking for the cyclist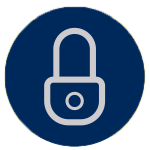 Privacy Notice
The Yellow Bike Company Ltd
We are committed to protecting your personal data and privacy. Personal data is any information that can directly or indirectly identify you, including your name and contact details. By registering with us you will have agreed to us using your personal data in accordance with this Privacy Notice, and our Website Privacy Notice which are subject to change depending on the data protection laws which are in force at any one time.
For the purposes of data protection legislation, The Yellow Bike Company Ltd is known as the "Data Controller", and is therefore responsible for what happens to any information about you that is provided to us.
If you have any queries about this Privacy Notice or the use of your personal data please contact Patrick Darlington at info@yellowbike.biz.
What personal data do we collect, and where do we keep it?
We will store your name and contact details, (such as your address, telephone number and email address) on an electronic database using cloud based software We also store your personal usercode prompts that you provide on registration in case you lose your mobile telephone or forget your 4 digit user-code.
What do we use your information for?
We will use your information so that we can deliver our services to you, and manage your account under the terms of our contract with you. We may also use the information to:
Improve our services
Monitor the usage of our services
Aggregate customer profiles and information in order to improve and provide other services to you.
To detect fraud or abuses.
In addition, if you ticked the marketing "opt-in" box when registering with us, we may contact you occasionally by email to let you know about similar services, special offers or important news. You may opt out of receiving our marketing material at any time by contacting info@yellowbike.biz.
Who will you share my information with?
We may from time to time need to share your personal information with:
Any member of our group, which means our subsidiaries, our ultimate holding company and its subsidiaries, as defined in section 1159 of the Companies Act 2006
Selected third parties including:

business partners, suppliers and sub-contractors for the performance of any contract we enter into with them; o
analytics and search engine providers that assist us in the improvement and optimisation of our website and services;
credit reference agencies for the purpose of assessing your credit score where this is a condition of Registration.
If we sell or buy any business or assets we may need to disclose your personal data to the prospective seller or buyer of such business or assets
To a very limited number of other third parties (e.g. HMRC) where a legitimate interest or legal obligation requires it, for example in relation to fraud prevention, or protection of legal rights.
How do we protect your information?
We understand the importance of security and take appropriate steps to safeguard your personal data. Your information is stored in a password protected database, which may be stored on external servers hosted outside of the European Economic Area (EEA). We regularly review our IT provision to ensure security and that which we have is fit for purpose. Our contracts with our IT providers contain stringent data protection provisions to ensure the highest level of security.
All staff who have access to the database are trained in how to use the information in a secure and sensitive way, and our policies on accessing information from other devices ensure that your information is as secure as it can reasonably be.
No data transmission over the internet can however be guaranteed to be 100% secure. So while we strive to safeguard your information, we cannot guarantee the security of any information you provide online and you do this at your own risk.
Keeping your information up to date
It is important that you let us know about any change to your contact details and other registration information. You can do so by emailing us at info@yellowbike.biz
How long do we keep your information?
We normally retain customer records for 1 year after you cease to be registered with us. Every year we audit our filing systems and database to remove and update the information of clients in accordance with our data protection obligations.
Your rights
You have a right to request the details of the personal data that we hold about you, and about how it is used. This type of request is knows as a "Data Subject Access Request".
You also have the following rights:
To request we correct your personal data if it is incorrect or out of date;
To request that we restrict the processing of your personal data;
To request that we transfer your personal data to you in a "portable" form;
To request that we erase your personal data (known as "the right to be forgotten");
To restrict the way we are using your personal data;
To withdraw consent to us holding/using your personal data (either in its entirety or for a particular purpose).
If you would like to make any of the above requests, please contact us at info@yellowbike.biz. Please note that your registration with us will cease and you can no longer use our services if you withdraw your consent to us processing your personal data. In addition, we will not be able to restrict or erase personal data in circumstances where the law does not permit us to do so.
Complaints
Should you wish to complain about how we have used your personal data, please contact info@yellowbike.biz in the first instance. Should we be unable to resolve your complaint you have the right to refer your complaint to the appropriate regulator which is the Information Commissioner's Office (www.ico.org.uk).